Why Glaze CRM?
Sharing data on the cloud is like an everyday thing for organizations. But, what about the security of your data?
Minimize Data Access Risk
When you give your business information in the third party hands, then security is always the concern. Glaze CRM gives your business the surety of keeping your data secure and minimizes any risk of data access.
100% Transparency
Most of the SaaS-based software often lacks transparency, this can hamper your concerns relating to data security and client relationships. Glaze CRM provides you with complete transparency over data sharing. So, no worries!
Safeguard Your Data Location
With most Saas providers, there is a constant fear of leakage of data to foreign locations. But, our robust CRM ensures that your sensitive data is shared only at your convenience by limiting access to any unknown location.
Benefits of Self-Hosting
100% Certainty
Sharing of sensitive business data via emails or other public file sharings might lead to the leakage of sensitive data. Of course, you want to store all the important data in your own infrastructure where you get full control. Glaze CRM provides you with a platform that gives you 100% control over your data and helps you secure your sensitive data in one place without any worry of data leakage.
SaaS Is A Risky Solution
You may find many consumer-grade solutions that do not adhere to privacy regulations and might end up leakage of sensitive data. Glaze CRM makes data security a No.1 concern. Glaze CRM bridges the gap between your sensitive data and security by providing you with a security-first solution that allows you to get complete control over your data.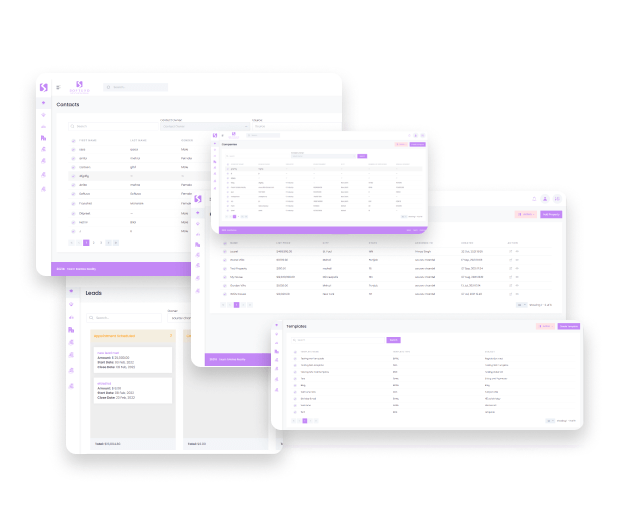 The Powerful CRM Your Business Needs
No hefty paperwork, no more missing deadlines, and no more remembering lengthy details. Glaze CRM can help in eliminating such hassles and remove friction in the overall sales process.
An intuitive platform to systemize sales proceedings, manage sales pipeline, deepen client relationships, and much more all in one place.
Our custom-curated plans will keep you covered from all your business sales worries. Find the right fit package for your business and request a quote today.
The platform is armed with a wide range of features that includes - sales engagement tools, sales automation, document tracking and maintaining, email templates and tracking, and more.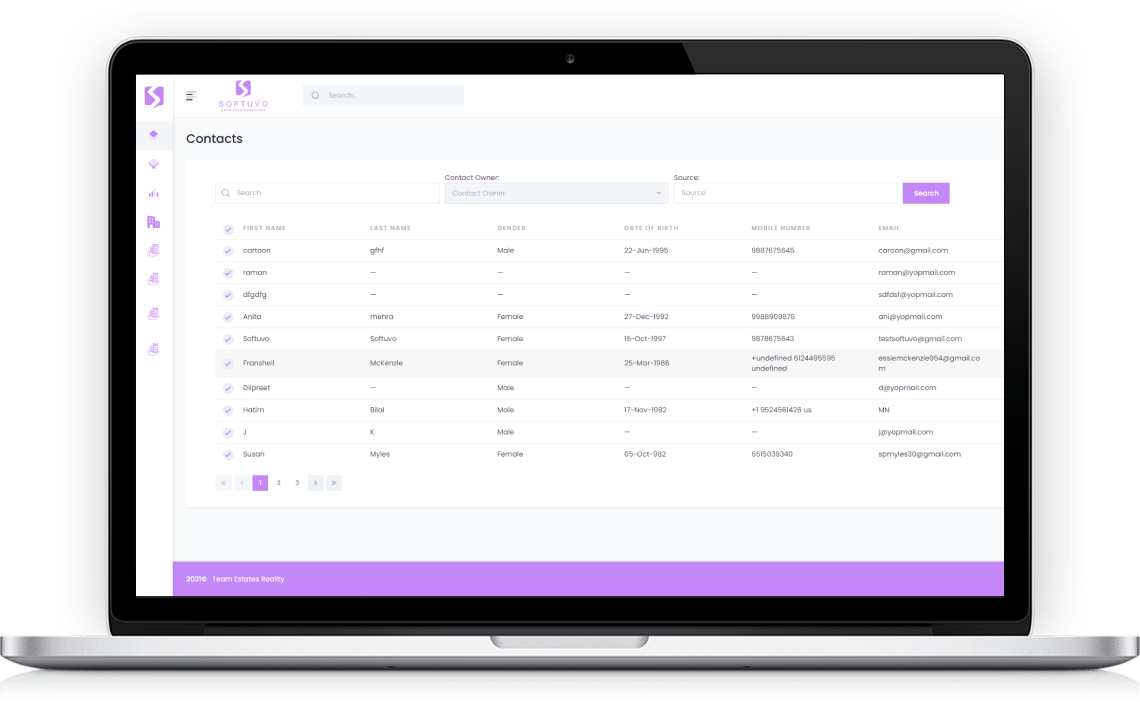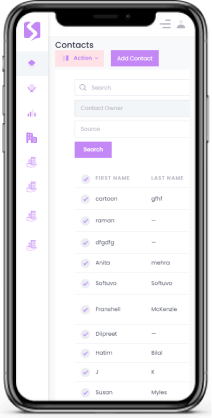 Support
Our comprehensive range of support services will keep you covered at every step.
Don't forget, we always have your back!
One-Time Setup Fee
Setting up new things can be tricky. But, not with us! We take a one-time setup fee to set up the CRM on your systems and ensure you enjoy a seamless and secure user experience always.
Monthly Maintenance
We make sure you don't have to face any troubles while using the CRM. Our monthly maintenance will keep the system up.
Free Upgrades
Who doesn't love free things? We offer our clients free upgrades in the system.
Customization
Want some customizations in the tool? We will keep you covered by making things work the way you want.
White-labeled CRM
Do you want a white-labeled CRM for your business? We can help! Let us know your requirements, we'll sort things out.
Say Bye-Bye To Old-Style Tools, Experience Something New!
Organize, Manage, And Keep A Track of Your Business
Contact Us
Feel free to drop us a line below!
Request a Quote
Interested in our robust software? Just fill in the form and we'll get back to you within 24 hours.