Blog
Grab a cup of coffee and explore all the latest industry insights directly from our blogs.
Our Blogs
How Can You Power Your Marketing and Sales Plans Using The Best CRM Software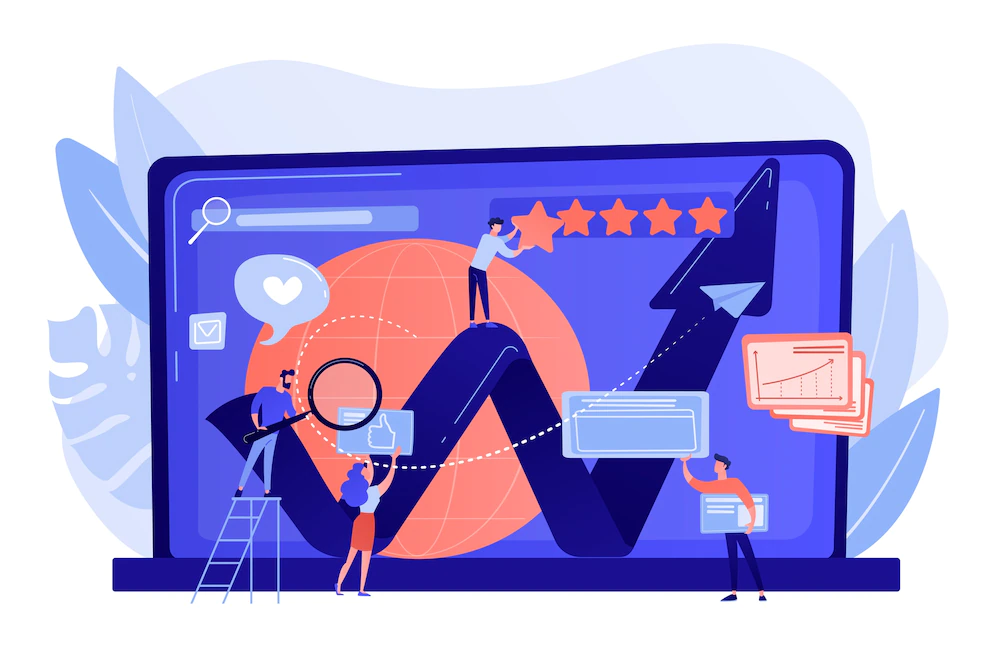 April 2022, 26
Customer Relationship Management (CRM) software has been there in the industry for a very long time, say mid 90's. But it has gained real attention over the last decade. 
The reason for this sudden popularity is the way consumers have changed their habit of interacting with businesses today! Due to the changing consumer behavior, it is highly expected of brands to know their customers' names, preferences, past records, weekly updates, etc. And if your business tends to stumble in this area, it definitely can turn out to be very disastrous. 
And without software that is peculiarly designed to help you stay on the top of the list and from knowing minor to major consumer details, you as a business owner can run down to rags, trying to keep up with all of the "expected consumer stuff". Therefore having a CRM solution is a must-have for businesses, that want to improve their relationship with clients, prospects, and other contacts. Because businesses that cannot personalize their consumer experience can never remain at the top of the business game. Thus customer relationship management is the apt technology for businesses to manage organize, and segment their interactions with their prospect contacts or consumers so that they can provide a personalized experience across the board. It is the perfect tool for not only powering your sales and marketing campaigns but also helps in boosting efficiency and increase revenue. 
With the best CRM software hosted on your organization's servers, you can easily streamline the following process: 
> Sales
> Marketing
> Customer Service 
> Accounting & Management 
Since, we are talking about basic operations today, lead generation and customer acquisition form the core part of it. So if these are your pain points and you want to transform them into your company's plus points, keep reading further and you'll be definitely sorting your sales and marketing department in the end! 
CRM For Sales Management
Improved Lead Generation Management 
According to a study by Aberdeen Group study, 63% of companies that featured the highest revenue from sales leads in 2021 were using a proper lead management technology like CRM. Softwares or Solutions like these provide deeper insights into your prospects' profiles and detailed analytics so that your team identifies quality leads easily and works towards them efficiently. 
Targeted Cross-selling and Up-selling
For many organizations, CRM is a single platform that collects customer data like purchase history, behavior patterns, and preferences to identify what exactly their needs are and create personalized offers which may be highly relevant for the customers, thereby not only increasing the sales and revenue but also customer satisfaction with your services. 
Thorough Analysis and Tracking 
A top-rated CRM sales software is capable of tracking the lead data, helping you to evaluate the conversion percentage on your lead investments. It aids you in analyzing which lead sources are bringing in the most revenue and on whom you should concentrate further. Moreover, the functionality includes creating a sales forecast, monitoring the pipeline, spotting the customer drop-off points, budget management, etc. 
CRM For Effective Marketing 
Multi-Channel Marketing/Branding
The new-age CRM software includes multichannel marketing functionality that lets conducting effective marketing campaigns across different sales channels and touchpoints, such as regular mail, email, mobile, social media, web, etc. It also monitors and manages the company's presence across these channels and makes it more effective and less time-consuming. 
Data-Driven and Targeted Marketing 
Customer Relationship Management software is your go-to tool if you prioritize data-based insights. With such an on-premise CRM tool, numerous marketing campaigns can be measured in figures and reflected through various charts and diagrams. This info can come in handy for efficient campaign budget allocation and resource adjustment, tracking conversions, thereby bringing the best ROI for your firm. 
Final Words! 
These were some of the benefits or you can say ways in which you can power the sales and marketing departments, using the #1 CRM software for your business. Because the sole benefit of a customer relationship management system here is to bring them close together, enable and foster cooperation and data sharing to boost efficiency, and generate greater revenue. So start thinking about getting tailored CRM solutions for your business today!
Contact Us
Feel free to drop us a line below!
Request a Quote
Interested in our robust software? Just fill in the form and we'll get back to you within 24 hours.